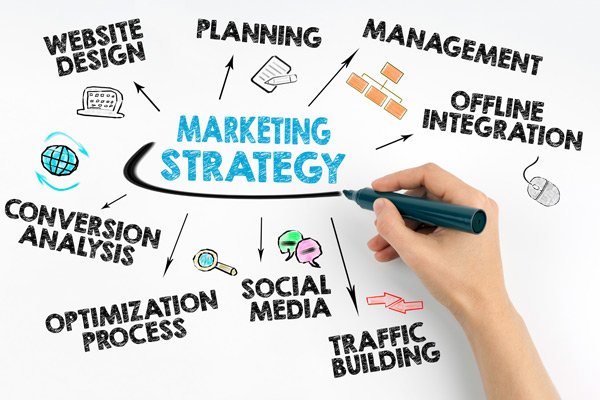 Is your sales cycle a smooth process or does it feel more like a grind? The nature of marketing in many smaller companies typically produces that grinding feeling – and this is reflected in many smaller organizations' mantra of "Rise and Grind." It doesn't have to be that way.
When we have spoken to business leaders who have this issue, we've found that nearly 100% of them do not have a solid marketing strategy upon which their business is built. That strategy is what pulls the pieces together so that you attract, delight, convert and retain more customers; and transforms your customers into brand advocates.
Marketing strategy is how you pull all of the pieces of your business and revenue growth strategy together. It touches on every aspect of your business from your products or services and pricing, to the people you choose to hire and the experience a customer has when interacting with you. Marketing is so much more than advertising and a good marketing strategy reflects that.
"How will you reach your prospects and customers?"
How will you reach your prospects and customers and capture their attention? Do you have a strategy that is data-driven and evolves with experience? Does your marketing tell you as much about your prospects as you tell them about your products and services?
The days when trial-and-error marketing would provide the results you need to grow and thrive are long gone. Today's marketing programs need to be data-driven, responsive to shifts in the market, and aware of your competition. Today your company competes for attention with every other company – in the world – that provides the same products and services. And attention spans have shortened, so catching the attention of the market – and keeping it – has become much more difficult.
Your brand and marketing strategies must work in unison to become relevant to your target market, earn their business and reward their loyalty. We can help you create a strategy that will help you connect and grow.
Is your marketing strategy optimized to get the best ROI and provide the best leads? Email us for a comprehensive Marketing Strategy Review!