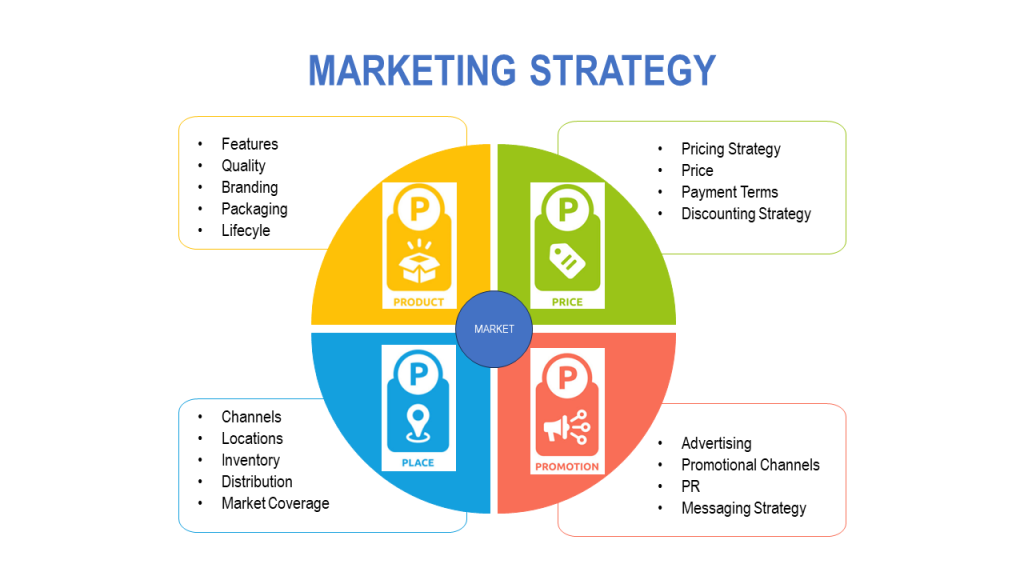 What is the difference between a "marketing strategy" and a "strategic marketing solution?" It's a question we hear from a lot of business leaders.
A marketing strategy is the action plan that takes your business from where you are today to where you want it to go. It involves establishing goals and creating a plan for achieving those goals.  It addresses all areas of marketing (Product, Price, Place, Promotion) and ties them together in a program that is designed to drive business growth.
"Strategic marketing solutions" are the tactics that are used, such as your website, content or email marketing, search engine optimization or digital advertising. These are the things you do - or a marketing agency does for you -to generate leads. While these solutions are strategic, they are need to be tied together by a marketing strategy, which defines how you use those tactics to your advantage, to get the best result from those activities.
In other words, strategic marketing refers to the specific actions (i.e., tactics) taken to achieve the objectives (i.e., lead generation) outlined in the marketing strategy (the action plan for your business growth).
The nature of marketing in many smaller companies can produce revenue in an ebb-and-flow pattern, giving the sales cycle a start and stop feeling. This is one symptom of an ineffective marketing strategy. A prolonged sales cycle may also indicate an issue with your marketing strategy.
A solid marketing strategy creates the basis for faster and more sustainable business growth and scalability. How solid is your marketing strategy? How well does it help you attract, convert, delight, and retain customers, or transform them into brand advocates?
Our Fractional CMOs and Consultants will determine the best opportunities for you to increase leads, improve sales and achieve a sustainable, competitive advantage.  All within your budget, and designed to achieve your goals in your time frame. (What is a fractional CMO?)
We create data-driven programs that produce real results in the shortest time possible, driving real revenue growth, not just cyclical or incremental gains. We consider every aspect of your business from your products, services, and pricing, to the roles of the people on your team and the experience a customer has when interacting with your brand.
Marketing is so much more than advertising and a good marketing strategy drives real business growth in a scalable way.
"How will you reach your prospects and customers?"
How will you reach your prospects and customers and capture their attention? What will you say when you have reached them? Do you have a strategy that is data-driven and evolves with experience? Does your marketing tell you as much about your prospects as you tell them about your products and services?
The days when trial-and-error marketing would provide the results you need to grow and thrive are long gone. Today's marketing programs need to be data-driven, responsive to shifts in the market, and aware of your competition. Today your company competes for attention with every other company – in the world – that provides the same products and services. And attention spans have shortened, so catching the attention of the market – and keeping it – has become much more difficult.
Your brand and marketing strategies must work in unison to become relevant to your target market, earn their business and reward their loyalty. We can help you create a strategy that will help you connect and grow.
We've got a few blog posts on marketing strategy that may be helpful to you.
Is your marketing strategy optimized to get the best ROI and provide the best leads? Schedule a complimentary marketing review conversation today and find out how we can help you!