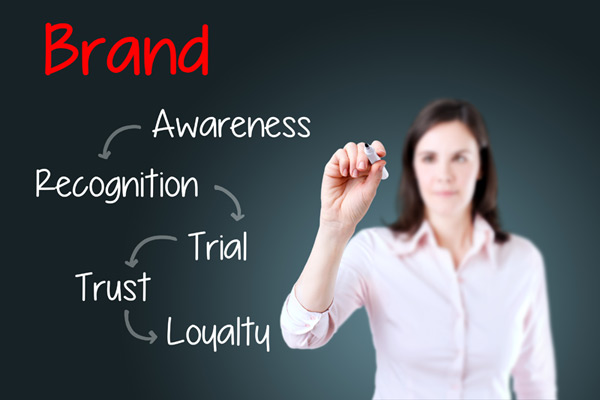 The term "brand" is one of the most widely used – and misused – terms in business. A brand is not your company name, product, tagline, website, logo, or intellectual property. It is what your prospect thinks of when they hear your company name. In other words, it's the market's experience and perception of the company.
Your brand connects you to your target customers in the market, and Foresight's Branding consultants have a unique ability to build and propagate your brand to attract more – and better – prospects. A strong brand is not just one that people talk about; it's one that people relate to at a deeper level and resonate with. The market should feel your brand and connect to it.

"Our brand strategies start with 'Why'"
Our brand strategies start with your "Why" – the deep-down reason your company exists and why you do more than just show up every day. Your "why" is more than a Unique Selling Proposition (USP). It's a vision, and we build the brand to be consistent with that vision.
But we don't stop there, because we know that it's your customer's "Why" that leads to their "buy." We work to align their why with yours, creating solid targeting for your brand and brand messaging.
We design programs that attract and retain more – and better – clients. Our consultants know how to attract customers that resonate with your company, and drive repeat purchases, brand loyalty, and brand advocacy. Here are some of the brand strategy insights we have shared previously.
There are other ways we can help as well! Need a new logo or website? We don't do that, but we know great companies that do. Email us for a referral!
Want to establish, differentiate, or change the perception of your company in the market and grow sustainably? Call us today for a consult!