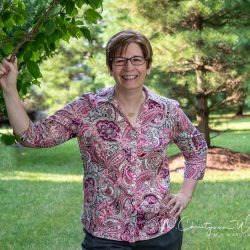 Foresight Performance started as a full-service agency working with larger companies, but the business model soon shifted to be more responsive to the marketing needs of smaller companies. For many of these companies, marketing is something that is done in the business owner's "spare time" – that mythical period of time between bookkeeping and bedtime on a Sunday night. As a result, "marketing" typically looks like a hodgepodge of advertising activities that sometimes lead to new business, but not often enough to produce sustainable growth.
Marketing has also become more complex; and strategy based marketing programs have become more important to the success of organizations at every level. Many smaller companies are not able to keep pace with these changes. When she recognized this, Ellen decided to shift Foresight's business model to focus on providing affordable strategic consulting services to help these companies get the same results with their marketing as the larger companies she'd worked with, and Foresight Performance version 2 was born!
Ellen Smolko has over 30 years of experience as a Marketing Consultant, and helps her clients achieve better results from their traditional and digital marketing. Her approach is based on promoting the value of your business, and understanding and defining your competitive advantage in order to build your brand in a sustainable fashion. One of her unique skills is leveraging technology and innovation to enable you to position your business as a leader in your industry.
Ellen grew up in a family of philanthropic entrepreneurs and small business owners, so it made sense that she'd eventually focus on working with smaller companies and non-profits. She spent her early career working with larger companies, but her entrepreneurial spirit could not be denied, so in 2001 she walked away from corporate America and founded Foresight Performance.
"Foresight Performance specializes in developing custom marketing and revenue growth strategies"
Today, Foresight Performance specializes in developing custom marketing and revenue growth strategies that advance your brand, generate more leads, improve conversion rates, and grow your company sustainably. Our strategies are customized to meet your business goals with the vision, innovation, and creativity to inspire action and enhance customer loyalty.
Our goals are simple:
Increase your revenue,
Improve your ROI,
Scale your business,
Give you back your Sunday evenings!
Isn't it time you had a marketing program focused on your entire business, not just the advertising needs of the moment?
At Foresight Performance, we make your marketing work better!
Now that you know our story, contact us and let us help you tell yours!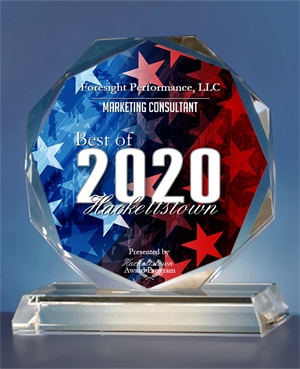 "Each year, in and around the Hackettstown area, the Hackettstown Award Program chooses only the best local businesses. We focus on companies that have demonstrated their ability to use various marketing methods to grow their business in spite of difficult economic times. The companies chosen exemplify the best of small business; often leading through customer service and community involvement.
For most companies, this recognition is a result of your dedication and efforts as well as the work of others in your organization that have helped build your business. Your team is now a part of an exclusive group of small businesses that have achieved this selection."
Being a consultant and partner to the Small Business Development Center is a very rewarding experience. As a consulting resource, I have the honor of working with their Business Clients who seek the assistance of the SBA, and get the opportunity to make a positive impact on the continuation and growth of this incredibly important segment of the US Economy.
As if the opportunity to have that impact was not reward enough, I was recently honored by the Bergen County SBDC for services provided during the pandemic of 2020. I am delighted to know that my contributions continue to make a difference to the Small and Medium Business Community.